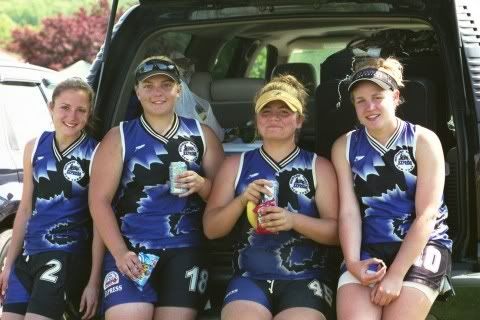 Yeah, I'm the odd one out with the yellow visor. Kristen, Nikki, Me, & KTV.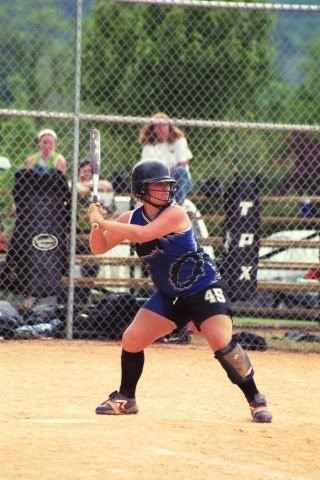 Up at bat.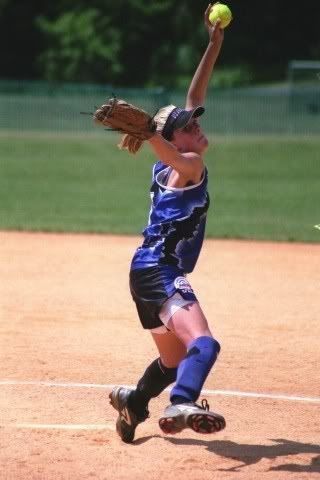 Our lefty slinger Jill.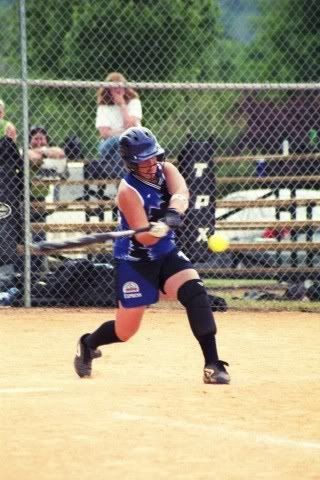 Our big bat Nikki.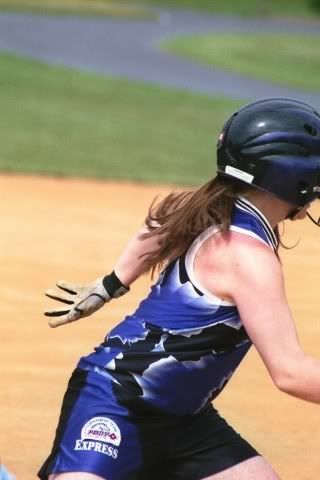 Charlotte- The fastest girl I've ever seen!
Kristen & Jill.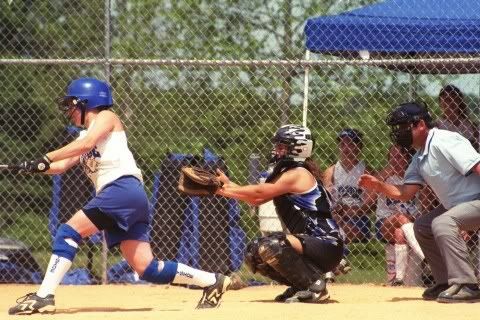 Kristen. Look at those gunssssss.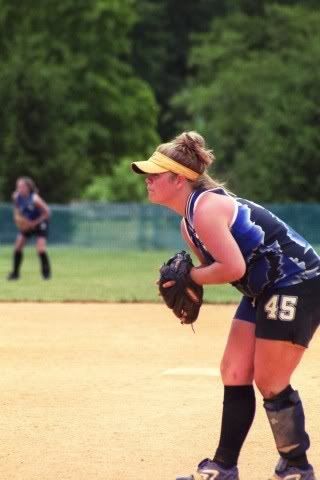 Me @ 2nd.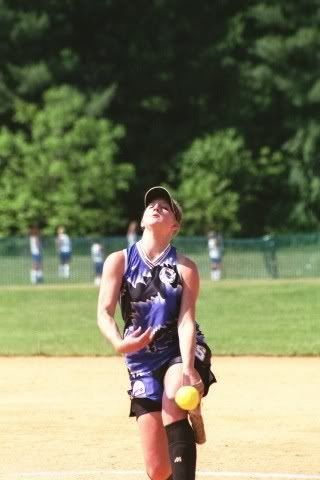 Our Ace, Kat.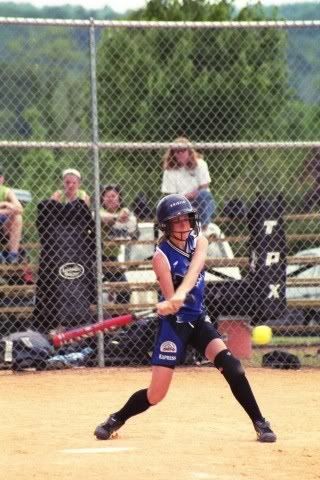 Stefonawitz did amazingggggggg this weekend.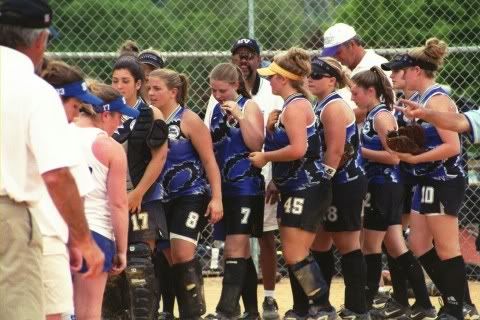 Not a bad weekend!
So I'm playing a lot of second base lately ever since I strained all the muscles in my arm and dislocated it. It's been tough, since I love catching, but I'm really enjoying second. It's not bad. We're starting to kick off our season, it's going extremely well. Good Luck to everyone in your season!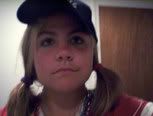 Fooling around in the hotel.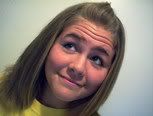 My coach calls me a Girly-Girl outside of softball.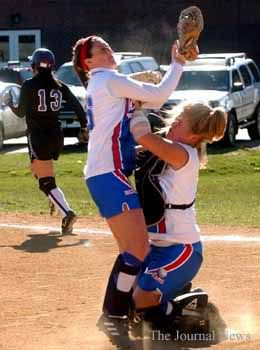 Me looking like an idiot.